1. Results
The races yesterday went well. See the results here: https://timataka.net/fossavatn2021/

2. Backpack
In the backpack, for safety reasons, participants should have at least:
a) drink and food for the whole race
b) 1,5 kg of protective extra clothes (pants, jacket, hat, gloves); imagine if your ski breaks or you twist your ankle in sleet and wind
c) kick wax if you're not using skins
Belts and running vests are not sufficient.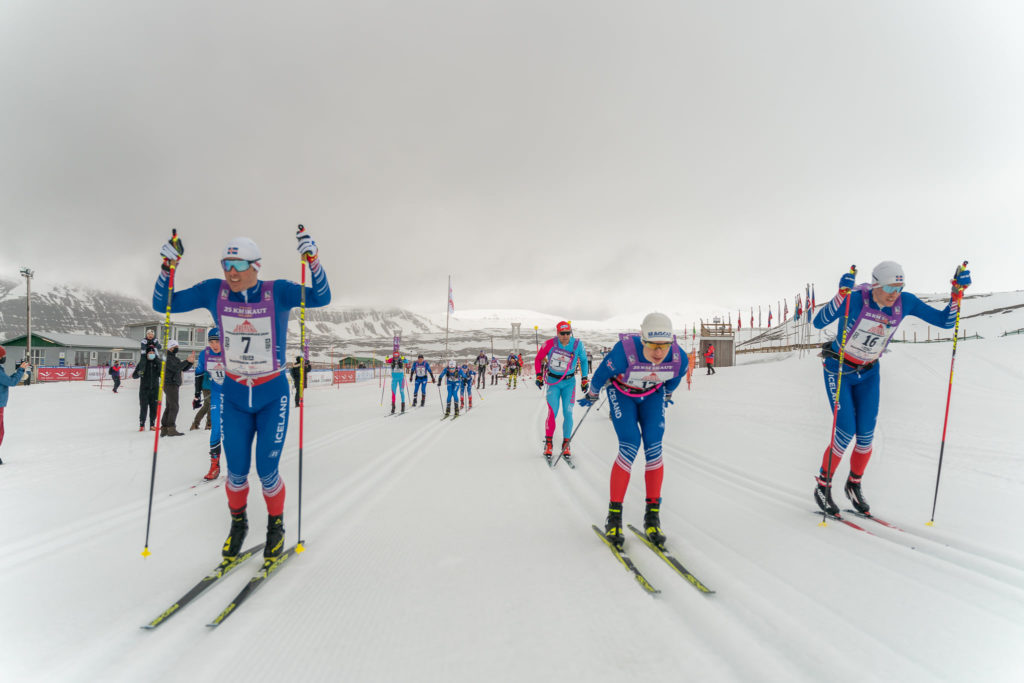 3. Clothes bag
Also take along a bag you can leave in the start/finish area. You should get a label for the bag with your number. Put some extra clothes there and more food to eat while you wait for the bus to take you back down.

4. Weather and waxing
Although it is raining now, it will stop raining later today and get colder during the night. Race day weather will be very good. Those who use skins or similar shouldn't worry about the kick. For those who use kick wax, note that it will be klister conditions.
We recommend:
a) Rode: Klister base (might need to iron it). Multigrade -6 til +6 on top of that. Rossa -2 +5 on top of that.
b) Swix: Klister base (might need to iron it). Universal klister on top and red for coarse snow on top.

5. Buses
The race office is open today from 14:00 to 21:00 in Edinborgarhúsið. Our bus schedule depends on how many people pick up their number, so we will publish it at 21:30 on Facebook and fossavatn.is. Click here for location and details on buses.

6. Prizes
Prizes are of two types.
a) For prizes in age- and gender groups, chip time is used, that is the time difference from you start your race until you finish your race. These are delivered via mail.
b) Overall prizes (one for each gender) are given according to who crosses the finish line first. This is for the elite skiers. They get a place in the first bus and start more at the same time. Overall prizes are given soon after three of each gender have crossed the finish line.
7. Start layout
See the image below for a layout of the start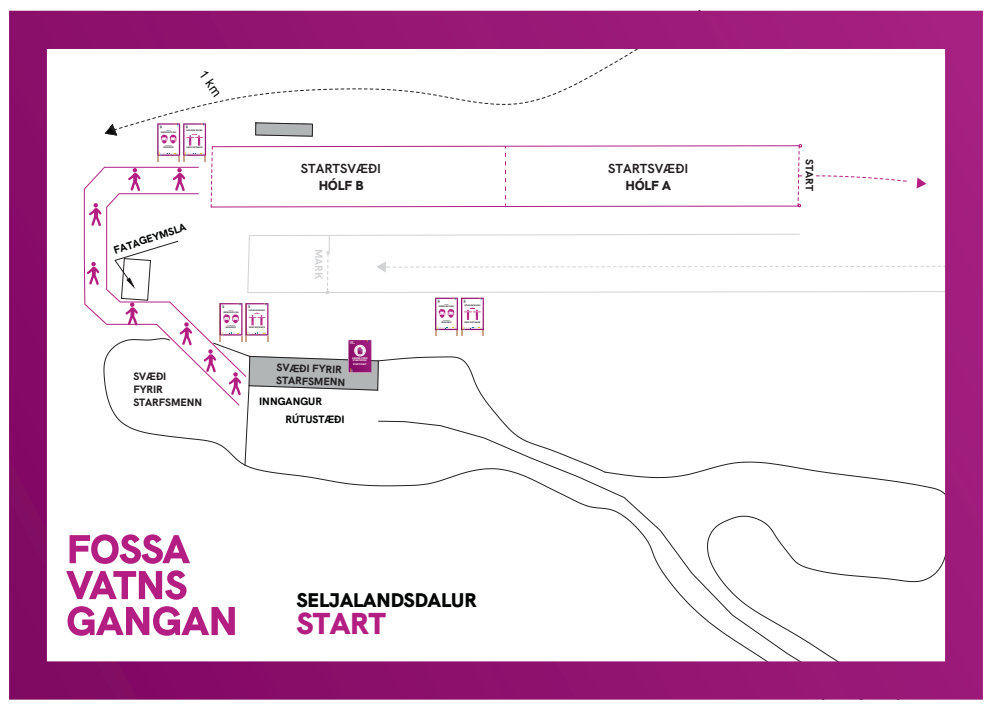 8. Seljalandsdalur closed from 21:00 Friday night
The snow groomers start grooming at 21:00 on Friday night and need the area for themselves to make everything nice for race day. After 21:00, if you want a late night ride, welcome to use the Breiðadalsheiði track. Drive carefully up there; although it's open for all cars there are a few nasty potholes on the way. Link to exact location.