The course
In a nutshell
The walk starts with a short loop around the start/finish area, but then takes over a kilometer or so with a rather strenuous climb up to Háubrún. It pays to go slowly there, especially for the uninitiated. After this climb, there is a fun track that goes over Eiríksmýri and then continues a little higher up to Skarðsengi before taking the flow down to the finish area. If you are not used to it, be careful in the flow.
There are no drinking stations on the way.
Course description
You start from the ski house at Seljalandsdalur like all the other distances. The first kilometer is an easy loop around the start area, but the next kilometer is mostly a steep and difficult climb up to Háabrún, one of the most picturesque points of the course. The view from there over the fjord Skutulsfjörður is stunning and ideal to take a photo or two if you´re not too much in a hurry.
Now the climb is over for now and you can really enjoy what lies ahead. We walk under the Sandfell lift and continue for about 1 km and then turn around and follow the roots of Sandfell until we reach a large plain called Eiríksmýri. There we take a few loops until we climb up to Skarðsengi, where Ísfjörður's main ski resort was located years ago. After walking a bit around Skarðsengið, we came along and at Sandfell into the same track that the competitors in the 50 km and 25 km tunnels use in their final sprint. We then follow that path down to the goal area and all the way over the line. Those not used to it should be careful in the flow.
Profile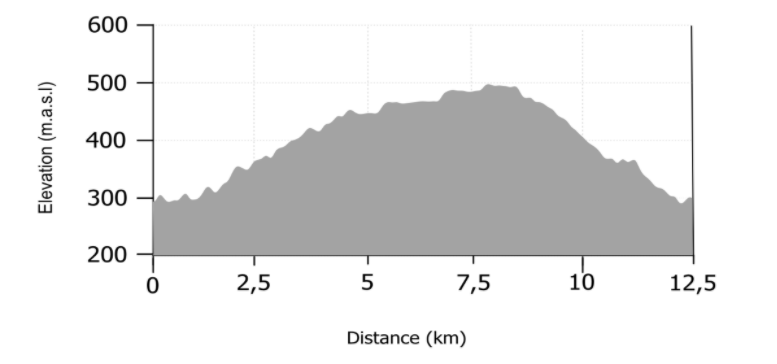 | | |
| --- | --- |
| Start | 290 a.s.l. |
| Highest point (Miðfellsháls) | 501 etc |
| Longest climb | 82 m |
| Total climb | 245 m |
Elevation and meters above sea level
Suitable for beginners
Transponder timing: Competition starts at 09:00 but the finish line is open until 09:30. Time does not start counting until you start according to timing chip.
No backpack duty: It is not mandatory to carry a backpack as in the longer tunnels.
No time limit: There is no specific maximum time for the walk.
Children aged 10 and under must be accompanied by someone older.
Bus trips up and down
We don't have enough space for private cars at the start, so we provide buses back and forth.
Clothes bags
You can leave your clothes in the start area in a bag similar to this we sell . The bags are kept outside, so make sure they are weather proof. You get a number to mark the bag with.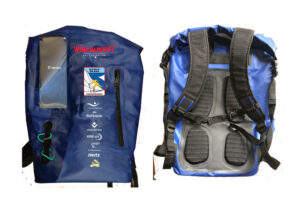 Cake buffet and prize ceremony
A delicious coffee buffet will take place in the Torfnesi gymnasium from 15:00-17:00 on Saturday. The buffet is included in the participation fee in Fossavatnsskoutin.