Where are we?
The Fossavatnsgangan takes place in Ísafjörður, Iceland.
On the map you can see our race office, the Torfnes sports center (where the cake buffet, prize ceremony and party take place) and the skiing resort.
By airplane
Icelandair flies twice a day between Reykjavík and Ísafjörður. A flybus runs to and from Ísafjörður airport in conjunction with all flights.
By car
Driving distance is shortest by going over Dynjandisheiði (420 km) while most use the road through Hólmavík (440 km). The Icelandic Road Administation has excellent up-to-date information on road conditions. The Icelandic Met Office has excellent weather information and forecasts. If you are looking to rent a car for your trip to Isafjordur, Hertz (www.hertz.is) is an long-time sponsor of Fossavatngangan.
Hertz is a long-time sponsor of Fossavatnsgangan.
Accommodation
Hotel Ísafjörður is a supporter of the walk and offers special Fossavatn offers, www.hotelisafjordur.is.
Visit Westfjords publishes complete list over accommodation available in the area.
On Facebook is a group where you can see advertisements for temporary accommodation available during the festival.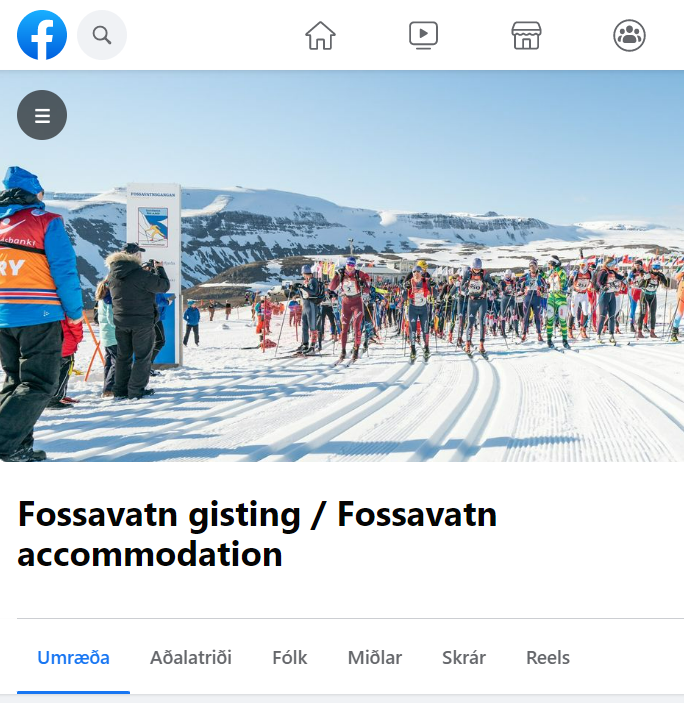 Further information