For the first few decades the race was 20 km long. In 1987 a shorter distance of 10 km was added, and two years later another addition was made, this time an easy 7 km course which is suitable for children and beginners. The 50 km race has been on the program since 2004.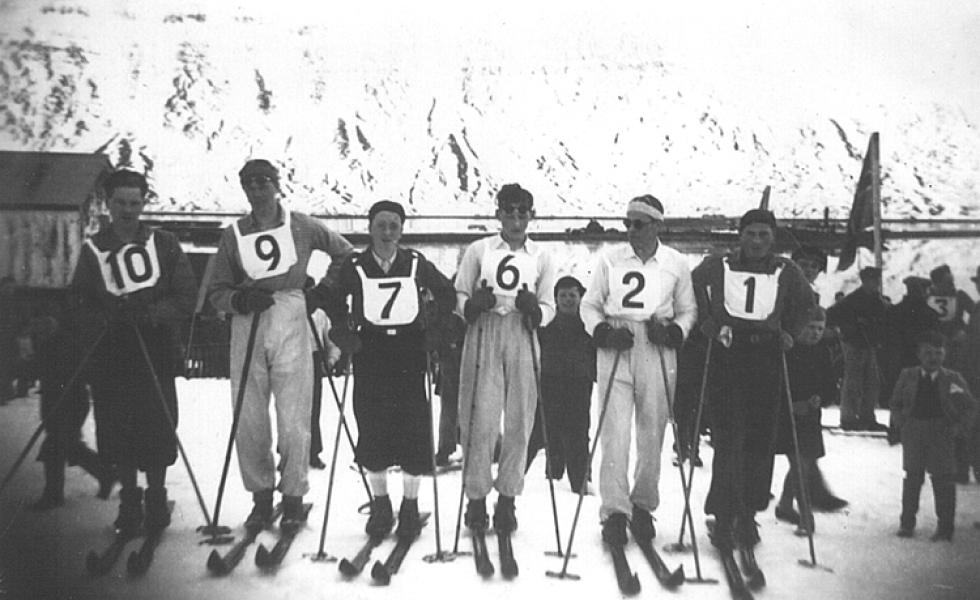 The most successful Fossavatn athlete is the local skier Kristjan Rafn Gudmundsson, who won the race 12 times in the 1960s and 70s. However, the skier who has participated in most Fossavatn races is another local, Sigurdur Jonsson, who first skied the race in 1938 and has participated almost every year since!
After the inauguration of the 50 km distance, Fossavatnsgangan has been getting increased attention from skiers overseas. The reace was added to the FIS Race Calendar in 2005, and that same year the Fossavatn became a founding partner of the FIS Nordic Ski Marathon Cup, a series which includes the Holmenkollen Skimaraton in Norway, Tornedalsloppet in Sweden, Oulun Tervahiihto in Finland and Fossavant Ski Marathon in Iceland.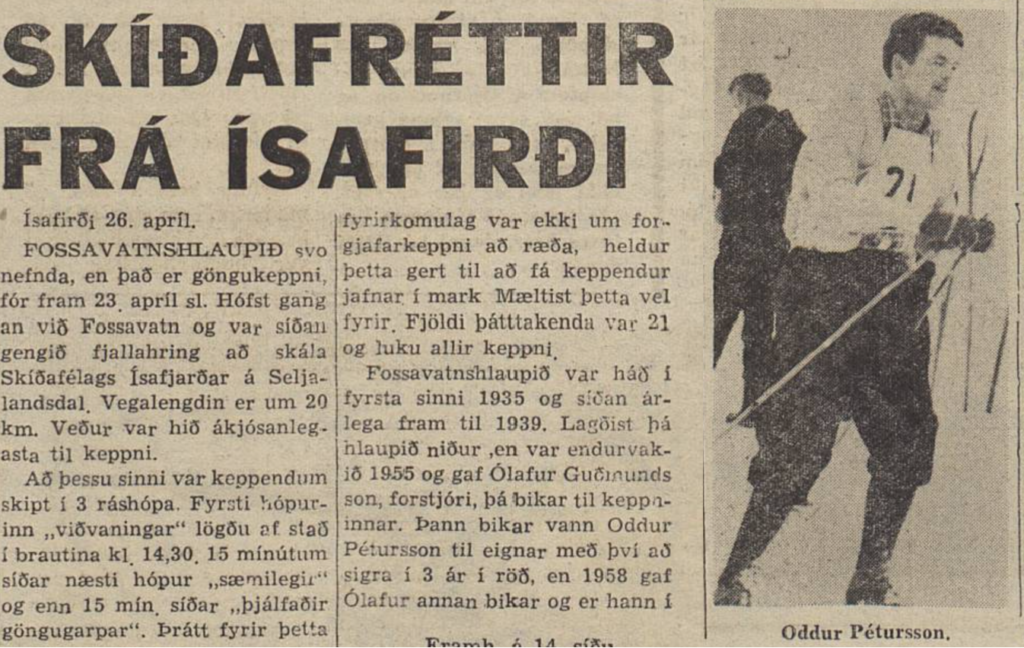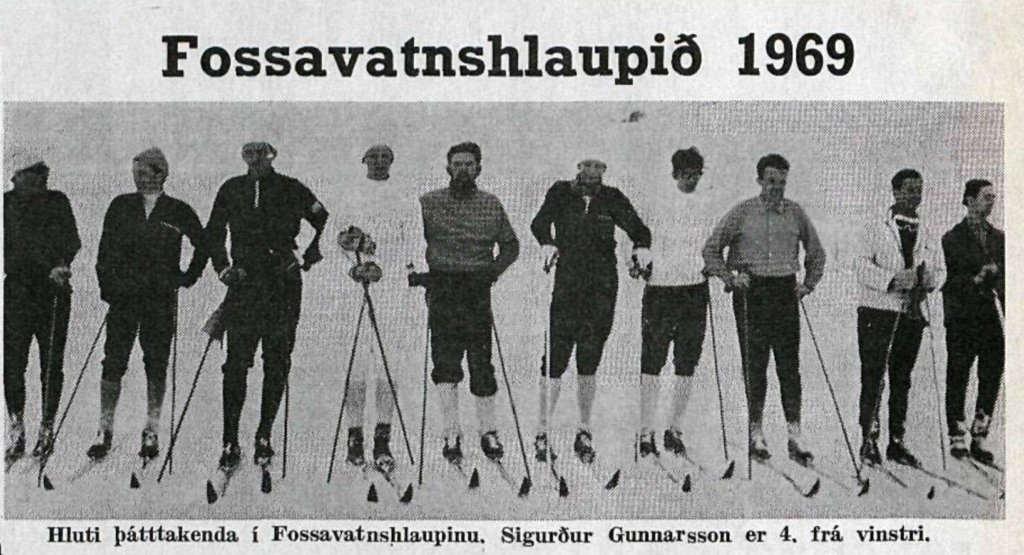 After the 50 km distance was introduced in the Fossavatnsgånginn, the tournament has attracted more and more attention abroad. In 2005, the race was included in the tournament list of the International Ski Federation, FIS, and in the same year it became a founding member of the Nordic tournament series, FIS Nordic Ski Marathon Cup. It is a collaboration between the Fossavatnsgångin, Holmenkollen Skimaraton in Norway, Tornedalsloppet in Sweden and Oulun Tervahiito in Finland. All this has led to the fact that participation in the walk has been increasing from year to year and the increase has been in the group of both domestic and foreign skiers. Many world-renowned skiers have made their way to Ísafjörður to walk the Fossavatn Walk. The first in that order was Paul Gunnar Mikkelsplass from Norway, who came here at the height of his fame in 1985. The last year has seen a lot of additions to this group, and we can mention competitors such as Thomas Alsgaard, Hilde G. Pedersen, Suzanne Nyström, Oskar Svärd and Petter Northug.
The race has represented the western part of the country and winter sports in the Landvættir sports series since the foundation of that association in 2013. The sport of cross-country skiing has been on the rise in recent years in connection with popular cross-country courses on Ísafjörður and elsewhere in the country.
Fossavatnsgangan was a force of fate in the life of Ísafjörður's newest Olympian, Snorri Einarsson, who came to participate in the race in 2017 and took root in the town.