Fossavatnsgangan 2023
Registration has opened!
Fossavatnsgangan 2023
Registration has opened!
Næturfossavatnið
5. Apríl 2023
Distances: 70 km and 35 km
Style: Free style (track groomed for both classic and skate)
Start time:5. apríl kl. 22:00
Format: Pairs. Teammates walk alongside eachother the whole race.
ÆFINGABÚÐIR FOSSAVATNAGÖNGUNAR
VILTU LÆRA AÐ GANGA Á SKÍÐUM, SLÍPA TIL
TÆKNINA OG VERÐA BETRI SKÍÐAGÖNGUMAÐUR?
Vertu þá með æfingabúðum Fossavatnsgöngunnar
6 æfingar frá fimmtudegi til sunnudags. Kennsla við allra hæfi, jafnt byrjendur sem ólympíufara. Best er að hefja skíðatímabilið með þessum frábæru kennurum sem allir hafa margra ára reynslu í skíðagöngu. Allar æfingar fara fram á Seljalandsdal nema annað sé ákveðið.
Fossavatnsgangan
13th - 15th of April 2023
About Fossavatns-gangan
Fossavatnsgangan was first held in 1935 and is one of the oldest sports event in Iceland.
MEIRA
Fossavatnsgangan party
The Fossavatnsparty is now open for sale, you should buy a ticket now because they usually sell out for this great event.
Seafood from Isafjörður´s vicinity, entertainment and dancing.
Áskoranir fyrir alla aldurshópa
Yngstu keppendurnir fara 1 km, en stærsta áskorunin er að ganga 50 km. Þar á milli eru 5 km, 12 km, og 25 km bæði með frjálsri aðferð og hefðbundinni.
Fossavatnsgangan er hluti af Landvættaþrautinni. 
Visit Isafjordur
Okkur langar að fá þig í heimsókn. Á Ísafirði snýst allt um útivist og menningu. Skíðasvæðið okkar er með langar brekkur og brautir. Á sumrin er hægt að fara í golf en hér eru þrír golfvellir eða á fjallahjól í leiðaneti hóladeildar Vestra í nágreinni við skíðasvæðið og Fossavatnsbrautingar.
We are looking forward to see you
Fossavatn shop
In our shop you can find you Fossavatnsgangan clothes and souvenirs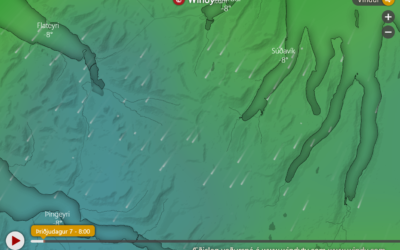 Nýlega voru settar upp sérstakar veðurstöðvar á þremur stöðum á Fossavatnsleiðinni sem gefa hitastig, vindstyrk, vindátt og loftþrýsting. Þessar stöðvar eru Heiðin (í 50 km er það eftir 8 og 33 km, í 25 km göngu er það eftir 8 km), Nónvatn (í 50 km eftir 20 og 26 km)...
read more