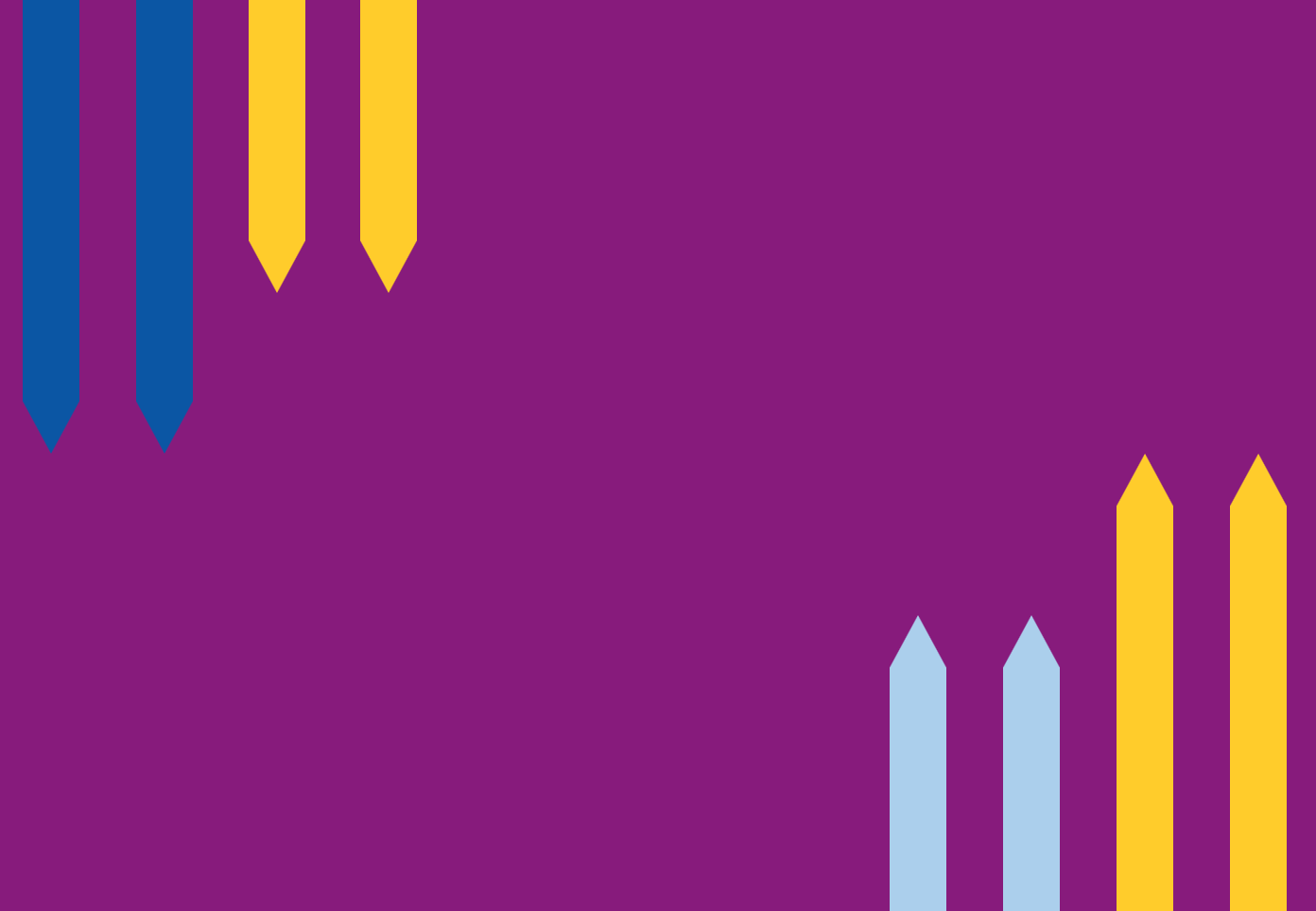 Registration
begins in
August
The course
In a nutshell
Fyrstu 15 km eru strembnir, en þá liggur leiðin frá Seljalandsdal upp á Hnífa, Botnheiði og áfram yfir Fellsháls. Þaðan er léttur 10 km leggur niður að Nónvatni og áfram Gengið er frá Seljalandsdal fram brúnir upp á Botnsheiði og svo aftur til baka yfir Miðfellsháls, sem er strembinn. Fyrstu 12 km eru talsvert erfiðir, en síðustu 7 km mjög léttir. Alvöru áskorun.
Distance between drinking stations
| | |
| --- | --- |
| Start-Búrfell | 5,2 km |
| Búrfell – Heiðin | 4,5 km |
| Heiðin – Búrfell | 5,4 km |
| Búrfell - finish | 10,2 km |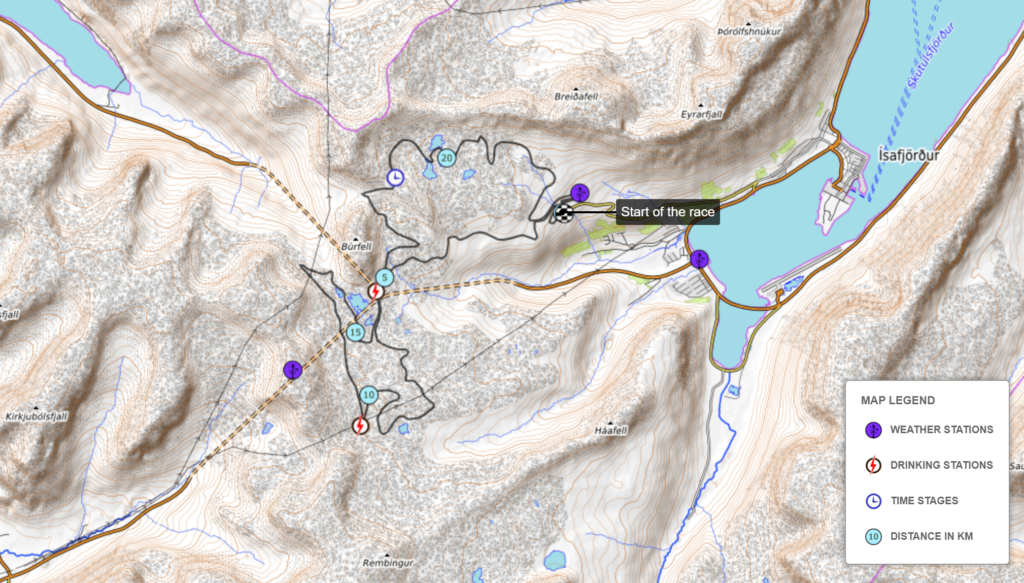 Brautarlýsing
You start from the ski house at Seljalandsdalur like all the other distances. The first kilometer is an easy loop around the start area, but the next kilometer is mostly a steep and difficult climb up to Háabrún, one of the most picturesque points of the course. The view from there over the fjord Skutulsfjörður is stunning and ideal to take a photo or two if you´re not too much in a hurry.
Following the climb up to Háabrún you come to a relatively flat section that stretches for over a kilometer. It takes you under a ski lift and eventually to the crossroads where the 12,5 km skiers turn right but the 25 and 50 km skiers keep on going straight. Soon after you pass the crossroads you will be greeted by an uphill that takes you under another ski lift. Now you have skied some 4 quite strenuous kilometers with a total elevation of 155 m. After another kilometer you come to the first feeding station, Búrfell 1. Following the feeding station you will be treated to an easy section called Hnífar, before doing another 2 km long climb up to the next feeding station, Heiðin 1. This is the only point of the course that is accessible by car, although the road is only open for our staff and the rescue team. 
Hér hafa u.þ.b. 10 km verið lagðir að baki og nú léttist brautin nokkuð næstu kílómetrana á meðan gengið er eftir Botnsheiðinni. Sú sæla varir þó ekki ýkja lengi því þegar við höfum heimsótt drykkjarstöðina undir Búrfelli í annað sinn, eftir u.þ.b. 16 km, hefst nokkuð strembið klifur þar sem kallað er "á milli fella", þ.e.a.s. á milli fjallanna Búrfells og Miðfells. Þegar komið er upp í Gyltuskarð, þaðan sem hægt er að sjá niður í Botnsdal í Súgandafirði, er snúið til hægri og við tekur frægasta brekkan í Fossavatnsgöngunni, sjálfur Miðfellshálsinn. Hálsinn sá hefur reynst mörgum erfiður í gegnum áratugina. Hér er gengið upp langan, brattan sneiðing og fæstir eiga miklar orkubirgðir á tankinum þegar upp er komið. En það kemur svo sem ekki að sök því nú taka við léttir 7 km í mark, með löngu rennsli og ýtingum. Þó er rétt að vera á varðbergi því víða er rennslið mjög hratt og getur verið varasamt, sérstaklega fyrir óvana.
Profile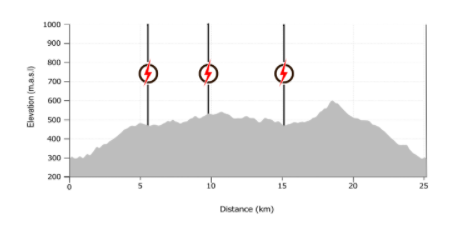 | | |
| --- | --- |
| Start | 290 a.s.l. |
| Hæsti punktur (Miðfellsháls) | 607 m.y.s. |
| Longest climb | 115 m (yfir Miðfellsháls) |
| Total climb | 520 m |
Hækkun og metrar yfir sjávarmáli
Information
Fljótandi start og engin tímamörk
Keppni hefst kl. 09:00 en rásmarkið opið til 09:30. Tími byrjar ekki að telja fyrr en farið er af stað skv. tímatökuflögu.
Getting to and from the mountain
We don't have enough space for private cars at the start, so we provide buses back and forth.
Clothes bags
You can leave your clothes in the start area in a bag similar to this we sell . The bags are kept outside, so make sure they are weather proof. You get a number to mark the bag with.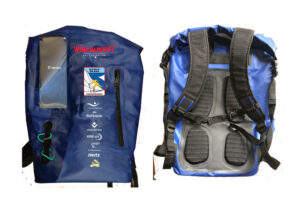 Everyone carries a backpack
We can face all weathers and anything can happen. For safety, participants in 25 km and 50 km races on Saturday are required to carry a backpack. We don't allow waist packs.
The backpack should at least include outer pants, a jacket, a cap and gloves. In addition, most bring some nutrition, a cup or a flask (we do provide drinks along the way but not cups), ski wax and phone. The bag should weigh at least 1,5 kg. Staff can weigh bags any time during the race. If it is too light or some of the requirements are not fulfilled, we add 15 minutes to your time. You can buy a bag in our web store..
Cake buffet and prize ceremony
A generous cake buffet is held in the Torfnes sports center from 15:00-17:00. It is included in the participation fee.