The course
In a nutshell
The first 15 km are tough, but then the route leads from Seljalandsdal up to Hnífa, Botnheiði and on over Fellsháls. From there, it's an easy 10 km down to Nónvatn and on. The walk is from Seljalandsdal to the edges up to Botnsheiði and then back over Miðfellsháls, which is steep. The first 12 km are quite difficult, but the last 7 km are very easy. A real challenge.
Distance between drinking stations
| | |
| --- | --- |
| Start-Búrfell | 5.2 km |
| Búrfell – Heathen | 4.5 km |
| Heiden – Búrfell | 5.4 km |
| Búrfell - finish | 10.2 km |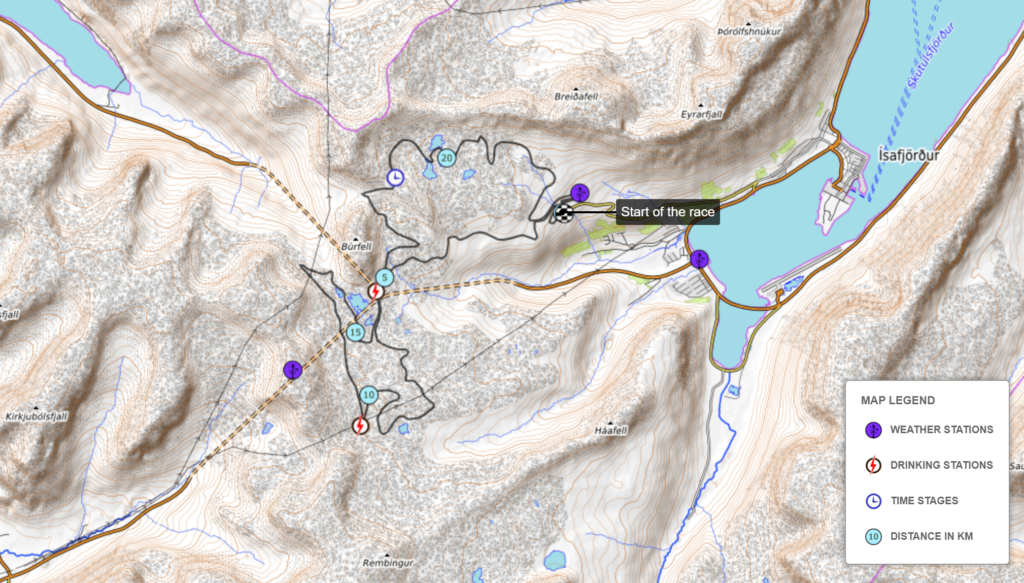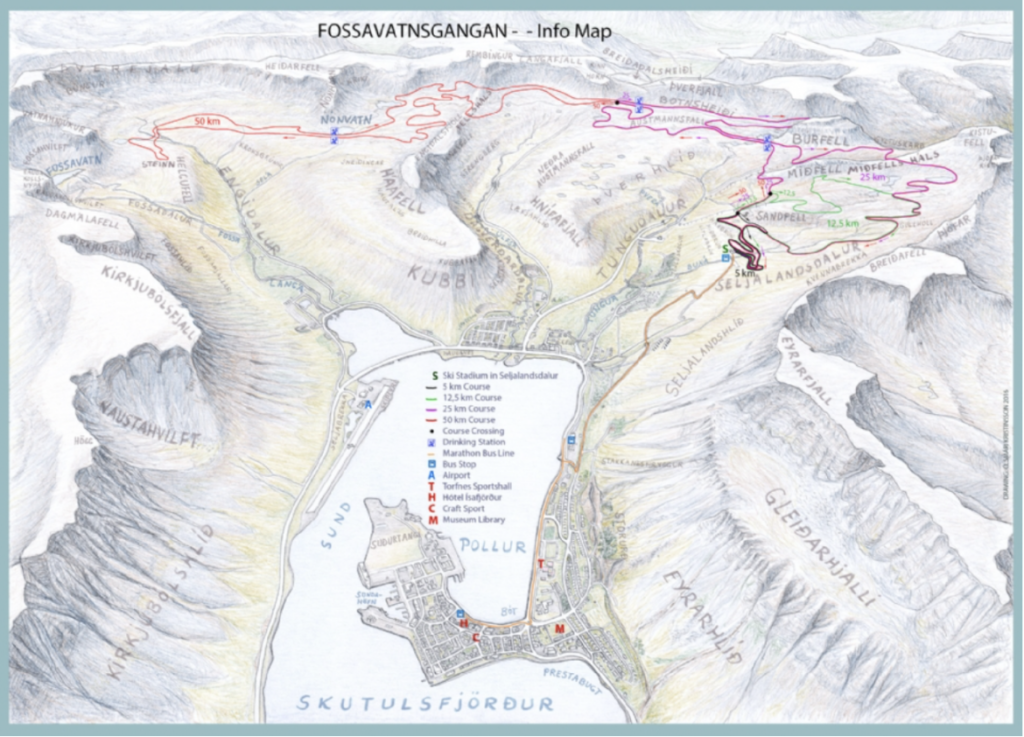 Course description
You start from the ski house at Seljalandsdalur like all the other distances. The first kilometer is an easy loop around the start area, but the next kilometer is mostly a steep and difficult climb up to Háabrún, one of the most picturesque points of the course. The view from there over the fjord Skutulsfjörður is stunning and ideal to take a photo or two if you´re not too much in a hurry.
Following the climb up to Háabrún you come to a relatively flat section that stretches for over a kilometer. It takes you under a ski lift and eventually to the crossroads where the 12,5 km skiers turn right but the 25 and 50 km skiers keep on going straight. Soon after you pass the crossroads you will be greeted by an uphill that takes you under another ski lift. Now you have skied some 4 quite strenuous kilometers with a total elevation of 155 m. After another kilometer you come to the first feeding station, Búrfell 1. Following the feeding station you will be treated to an easy section called Hnífar, before doing another 2 km long climb up to the next feeding station, Heiðin 1. This is the only point of the course that is accessible by car, although the road is only open for our staff and the rescue team. 
Here, approx. 10 km have been covered and now the path eases somewhat for the next few kilometers while walking along Botnheiðinn. However, that happiness does not last too long because when we have visited the drinking station under Búrfell for the second time, after approx. 16 km, a fairly strenuous climb begins where it is called "among falls", i.e. between the mountains Búrfell and Miðfell. When you get to Gyltuskarð, from where you can see down to Botnsdal in Súgandafjörður, turn right and take the most famous slope in the Fossavatn pass, Miðfellshálsin itself. That neck has proved difficult for many people over the decades. There is a long, steep section going up here, and most people have a lot of energy left in the tank when they reach the top. But that's not to blame, because now we take relief at the 7 km mark, with long runs and pushes. However, you should be careful, because in many places the flow is very fast and can be dangerous, especially for the inexperienced.
Profile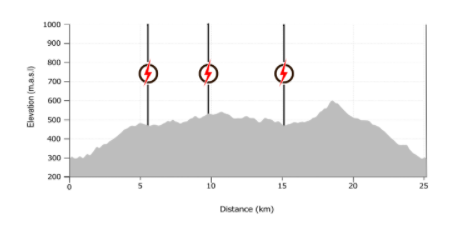 | | |
| --- | --- |
| Start | 290 a.s.l. |
| Highest point (Miðfellsháls) | 607 etc |
| Longest climb | 115 m (above Miðfellsháls) |
| Total climb | 520 m |
Elevation and meters above sea level
Information
Floating start and no time limit
Competition starts at 09:00 but the finish line is open until 09:30. Time does not start counting until you start according to timing chip.
Getting to and from the mountain
We don't have enough space for private cars at the start, so we provide buses back and forth.
Clothes bags
You can leave your clothes in the start area in a bag similar to this we sell . The bags are kept outside, so make sure they are weather proof. You get a number to mark the bag with.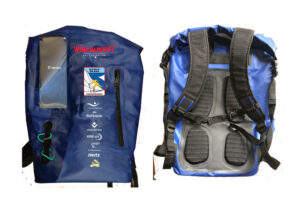 Everyone carries a backpack
We can face all weathers and anything can happen. For safety, participants in 25 km and 50 km races on Saturday are required to carry a backpack. We don't allow waist packs.
The backpack should at least include outer pants, a jacket, a cap and gloves. In addition, most bring some nutrition, a cup or a flask (we do provide drinks along the way but not cups), ski wax and phone. The bag should weigh at least 1,5 kg. Staff can weigh bags any time during the race. If it is too light or some of the requirements are not fulfilled, we add 15 minutes to your time. You can buy a bag in our web store..
Cake buffet and prize ceremony
A generous cake buffet is held in the Torfnes sports center from 15:00-17:00. It is included in the participation fee.