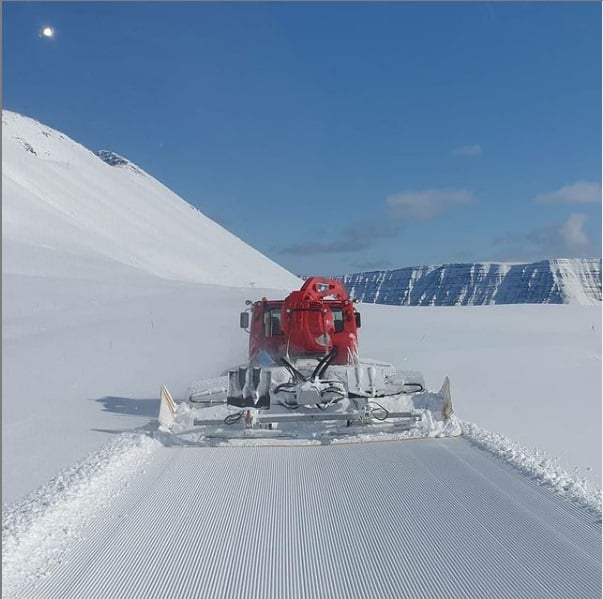 Today's news from health authorities show the good success we've had in our fight against the coronavirus, and pave the way for a simple transportation and starting process on Saturday. Every participant will be assigned a bus departure time. First bus departs at 7:30 and from then on a bus goes every 10 minutes. 25 km and 12,5 km will be assigned departure times after that, probably around 10:00. As we assign busses using bib-numbers, pick up numbers with the people in your group to increase likelihood of getting the same bus time. Big groups (10+) can send us an email to arrange for a special number sequence. Final bus plan will be published on Friday night. Masks are mandatory on the bus. Upon arrival in the mountain, please be quick to get ready and start your journey.
The Fossavatn free style will be on Thursday with start open from 17:00–17:15. You can get a bus ride if you register for it when you pick up your number. As opposed to the Saturday, private cars are allowed in the mountain on Thursday.
The children's Fossavatn, 5 km and 1 km start at 17:20 and 17:30 respectively. Sign your kids up and join them if you want.
The track is magnificent. Click here to see video of Snorri Einarsson testing the track yesterday.